April 4th, 2014
Sehr begeistert haben die Besucher der Alten Wollfabrik seinen Auftritt im letzten Frühjahr in der Alten Wollfabrik gefeiert. Denn mit Chris Cosmo scheint die Sonne einfach früher als andern Orts. Unterstützung erhält er bei seinem nächsten Auftritt in der Alten Wollfabrik am 4. April von Kay Ree. "Ich bin halb Teppich, halb Kartoffel", sagt die Frankfurter Soulsängerin mit den deutsch-iranischen Wurzeln. Bei Veröffentlichung ihres Debutalbums 2009 ging ein Raunen durch die Szene. Lasziv wie Sade, stimmgewaltig wie Pat Appleton und lässig wie Joy Denalane – kann das deutsch sein? Kaye Rees Mischung zwischen Soul, Folk, Pop und R&B hält internationalen Maßstäben stand. Dabei ist ihre außergewöhnlich wandlungsfähige Stimme von hohem Wiedererkennungswert und unverwechselbar.
Inspiriert von der musikalischen Leichtigkeit des südamerikanischen Kontinents entwickelte Cris Cosmo in Berlin und an der Popakademie in Mannheim seinen ganz eigenen Stil: deutsche und lateinamerikanische Texte, die Akustikgitarre als tragendes Element und ein Mix aus Reggae, lateinamerikanischen Rhythmen und clubbigen Beats. Dabei verbindet der Sänger den lässigen Charme eines Straßenmusikers mit dem Herzblut eines erfahrenen Songwriters. Man sollte tanzen, wann immer es geht" meint der Mann, der fließend spanisch und portugiesisch spricht. Kein Problem, denn seine Musik klingt nach Sommer, Leichtigkeit, Leidenschaft und schwingt sich von der Seele bis in die Hüfte.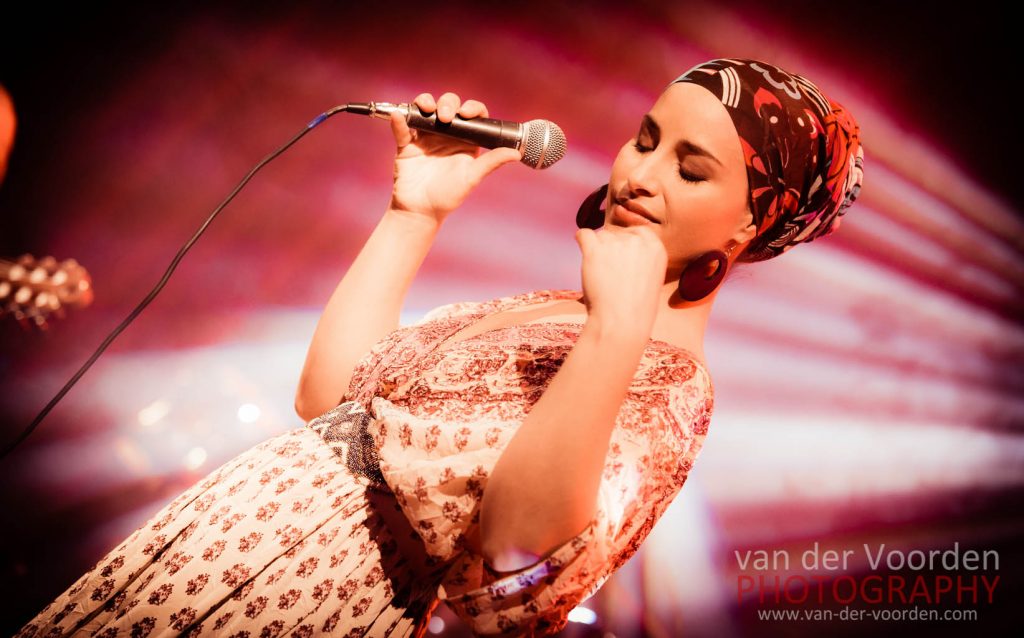 Kaye-Ree "New Air"
Kaye-Ree is a rarity in the music industry. With a bold, confident, and down to earth approach to her music that fuses jazz, hip hop, R&B, spoken word, and other genres, she gets her messages across in ways that are genuine, thought provoking, seductive, and completely entertaining. She is a not just a soul singer, but a talented vocalist who sings from the soul and quite ably taps into that of the listener's, making a connection that lasts.
The Persian/German singer-songwriter found her calling early in life, discovering the stage at the age of 3. As a dance choreographer and singer-songwriter. After winning talent shows, (e.g. Planet Radio) and being featured in Radio broadcastings, Kaye-Ree began formulating her music agenda as an artist. She teamed up with renowned guitarist Felix Justen, a musical mastermind who has graced the stage of Carnegie Hall and many other venues. Together, the new duo would add to the popularization of Neo-Soul music by blending Justen's classical guitar play with the astonishing song-writing ability of Kaye-Ree. The result would lead to independent and major gigs throughout Europe, Africa, and the United States. Their conscious message of life, in its many aspects, has touched many and led to many collaborations. In fact, after working with artists Metaphysics in Harare, Zimbabwe, Kaye-Ree became involved in projects with Anthony Myers,(Producer of Donell Jones), King Britt, (Philadelphia), Tyron Ricketts (Berlin/L.A.), Fabio Genito (Milan/New York) and Hashim Mills (New York).
In 2007, she was an opening act for Hip-Hop artist Busta Rhymes' "Big Bang" album tour. She also opened up for Reamonn, Ryan Leslie, Mic Donet and has shared the stage alongside legendary conscience artists like Stevie Wonder and Kurtis Blow. The elements of jazz, contemporary R&B, alternative Hip-Hop, and 1970s soul live behind the corridors of her music, in front of a painter's canvas, and on both sides of a visionary's periphery. Kaye-Ree released her highly anticipated debut solo album in May 2009 on the independent Label "Reevolution Music", produced by herself, DJ Opossum of the "WEGOTSOUL"-crew and "The Noizmakers". Sharing her influences, experiences, and wisdom in her songs with us, she called it "Endless Melody" as an omen for her life and music career.
A collaboration with Mercedes-Benz for the presentation of the new E-class 2009, right after their album release, was quite an accomplishment for Kaye-Ree and Felix Justen. They were invited to write the song "Space For Ideas" together with Sound designer Marco Lehmann and appeared in the high quality commercial/video, which had a great promotional effect. Marco Lehmann is also the chosen producer of the upcoming album "New Air". The artists left their first label and are off to a new journey and path, confident and confirmed by the great sales, concerts, and positive international feedback. The title "New Air" not only implies a new beginning and the positive vibe that comes along with it, but also a new soulful and jazzy, but even purer sound, including new instruments, new frequencies and new musicians, such as Kiomars Nawab on the indian percussion instrument ` Tabla`, as well as collaborations with artists Metaphysics and Faiz Mangat.
Kiomars Nawab, a musician with roots in Afghanistan, growing up in Hamburg, Germany, learned the fascinating instrument at the early age of 6. He later went to India, to live with an indian family for 6 months, to go into depth with learning the culture and a traditional way of playing the Tabla. Transformed into a unique and soulful trio that blessed lots of stages together since 2010: from the Baltic Soul Weekender in North Germany, the Ronnie Scotts, the Legendary Club in London, to clubs in Paris, Atlanta and Milan, they are extending their experiences and audiences internationally with great success!
"New Air" will be released on the artists own label "Reelement Records" in Spring 2013 as the first Soul-album that is recorded in a special frequency: 432Hz – our own body frequency, our earth's frequency, the tuning that classical musicians, like Mozart e.g. were using as well. This makes "New Air" and the performance of the trio a very unique listening experience to our body and soul, since their music is being consciously produced and performed on an frequency that is usually only being used on meditational music. While we're searching for change, Kaye-Ree is bringing change by bridging the gap of old and new, interweaving lyricism with the rhythm of heartbeats, and allowing us to feel young again… free again…breathing "New Air" . If your 'soul' satisfaction requires more than what you hear on the radio, you'll find Kaye-Ree to be a breath of fresh air.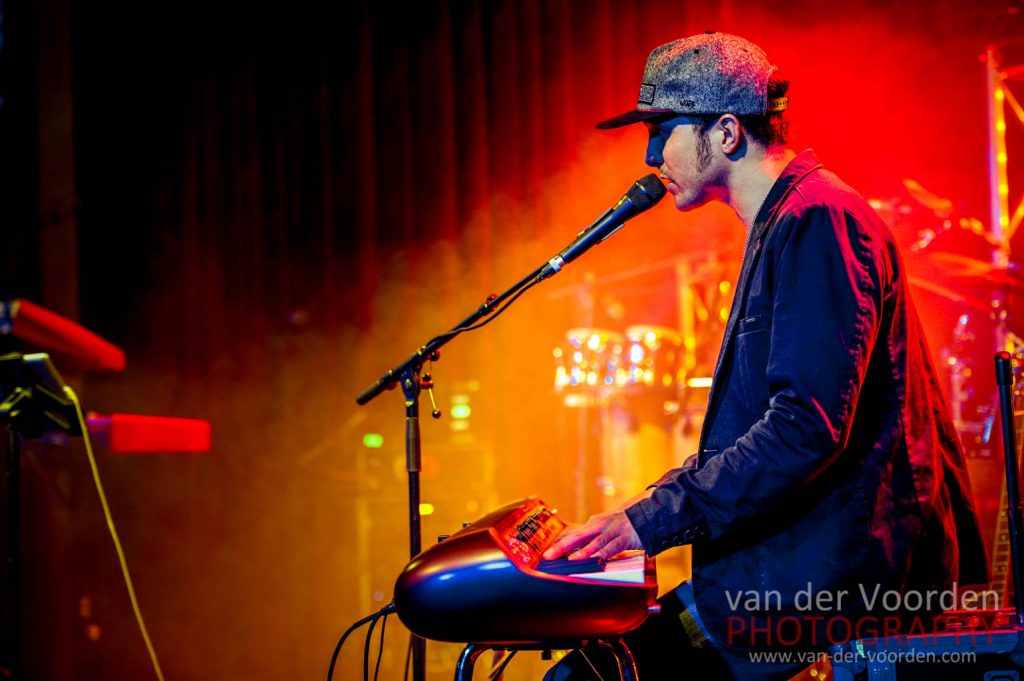 Wer wie Martin Kilger seit seinem 12. Lebensjahr autodidaktisch Klavier spielt, mit 17 den ersten Platz bei Joy Flemings Gesangswettbewerb belegt hat, bereits vor 11 Jahren zum Keyboarder des Jahres beim Deutschen Rockpreis (Rockmusikerverband) gewählt wurde und sich als Support-Act der Söhnen Mannheims eine beachtliche Fanbase erspielen konnte, erweckt den Anschein, all das mit einer spielerischen "Leicht-"igkeit geschafft zu haben – doch das anzunehmen ist natürlich "Leicht "-sinnig . " Leicht " selbst geschrieben und komponiert lädt der Titel zum Träumen ein und macht deutlich, das Tiefgründigkeit nicht schwerfällig sein muss – trotz Lyrics, die poetischer und persönlicher Natur sind. Martin Kilger besticht selbst die härtesesten Kritiker – durch seine Musikalität und seine lyrische Tiefe. Und selben wird es durchaus "Leicht" fallen , ihn schon jetzt mit den ganz Großen vergleichen.
Quelle: Sony BMG